That's it. The business of summer is behind me! I'm so happy I could cry! I've been working at least an extra half hour every day, if not an hour. Although I did get a free breakfast out of it, I'm wiped. But! Only a few more days until school starts and I get my afternoons back to myself! And this weekend is not busy! I'm going to Reba tomorrow night. And that is our only plans. Saturday will be spent catching up on the cleaning that is in dire need in this house!
The birthday party was awesome. Probably the easiest one we've done so far. Slime cake was deliciously disgusting: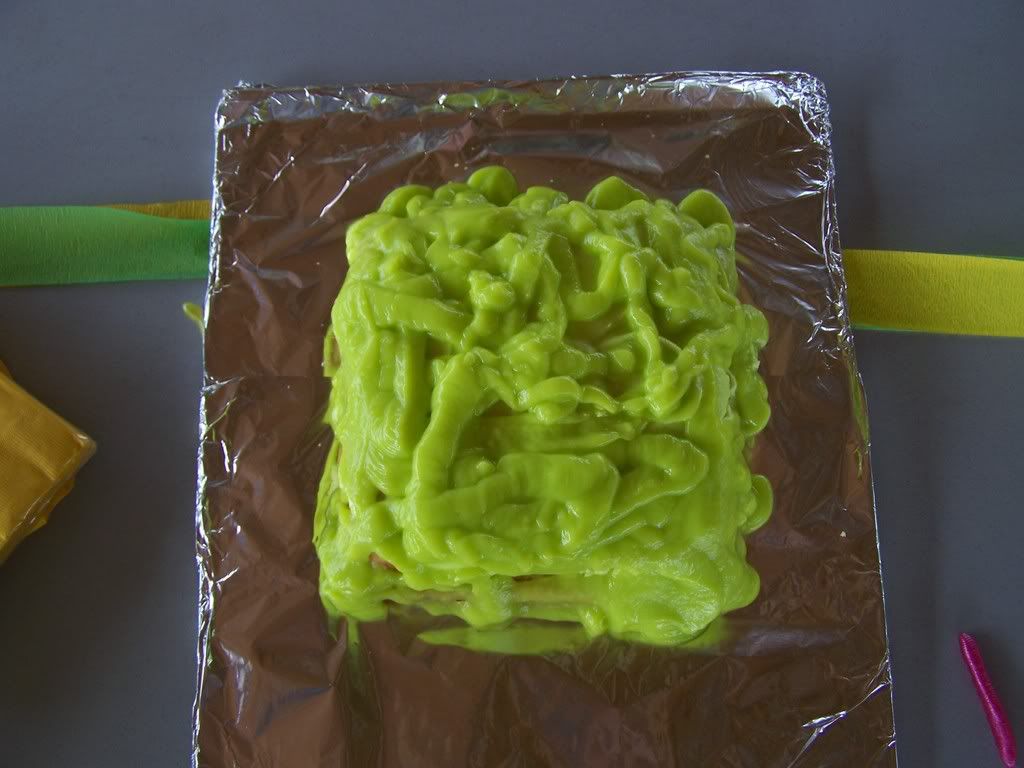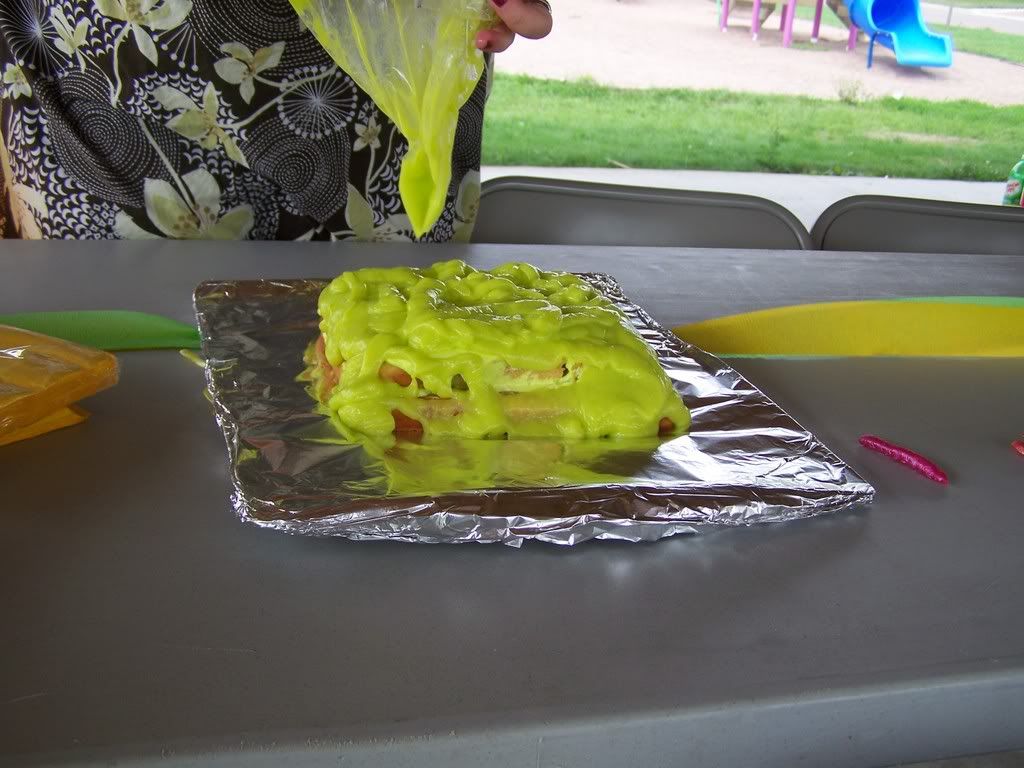 So disgusting, in fact, that there were a couple kids who just couldn't bring themselves to eat it! And now my little man is 8 years old. Doesn't seem like it should be possible, but at the same time, it kind of seems like I've had him my whole life.
On Saturday we went fishing, and I caught a HUGE fish. Not eatable by my standards, but a ginormous one at any rate: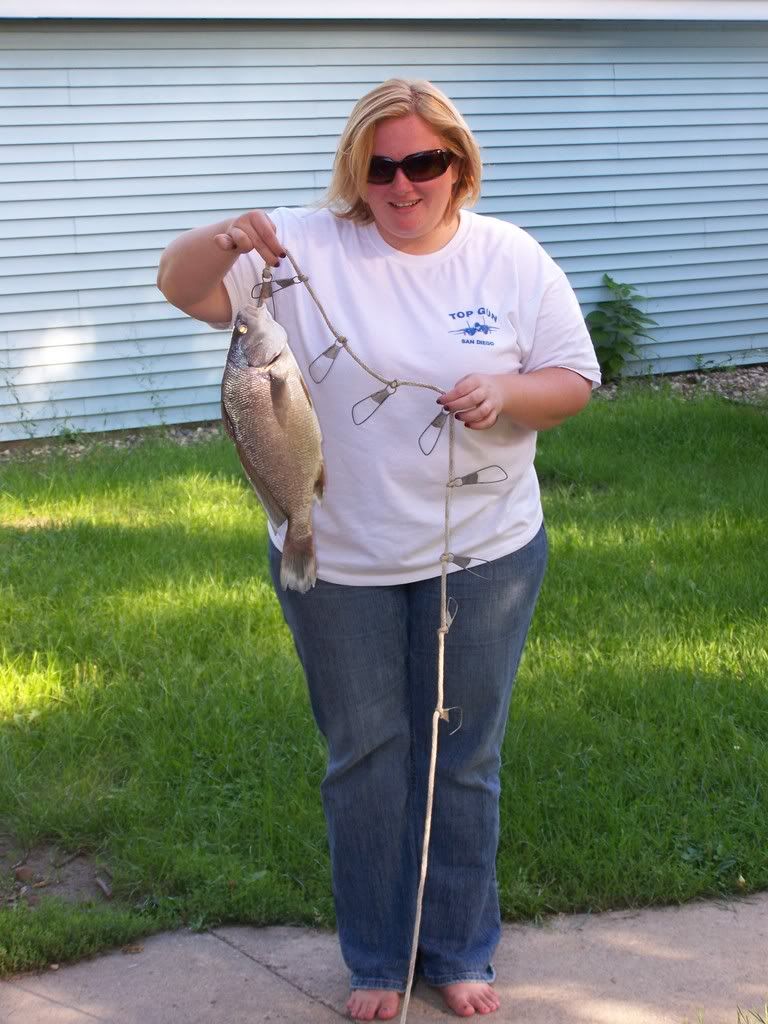 And speaking of this picture, it's disgusted me to the point that once school starts and I get my me time back, I'm hitting the diet thing HARD. So I've started another
blog
called "Glamorous Redneck does Body by Glamour". I've been looking at the info about it in my magazine every month, and it seems like the most viable. More of a lifestyle change than actual diet. And I know we need to eat better, so it just makes sense.
There's nothing there yet, but starting next Tuesday, I'll be blogging over there too. And it'll be very honest. This will certainly not be the worst picture ever taken of me. So, if you feel like you could stand to lose a few, and you want to come along for the ride, check it out! I could always use a little moral support! Plus, the more the merrier, right?